U.S. Route 33 in Ohio Is a Top Testing Ground for Autonomous and Connected Vehicles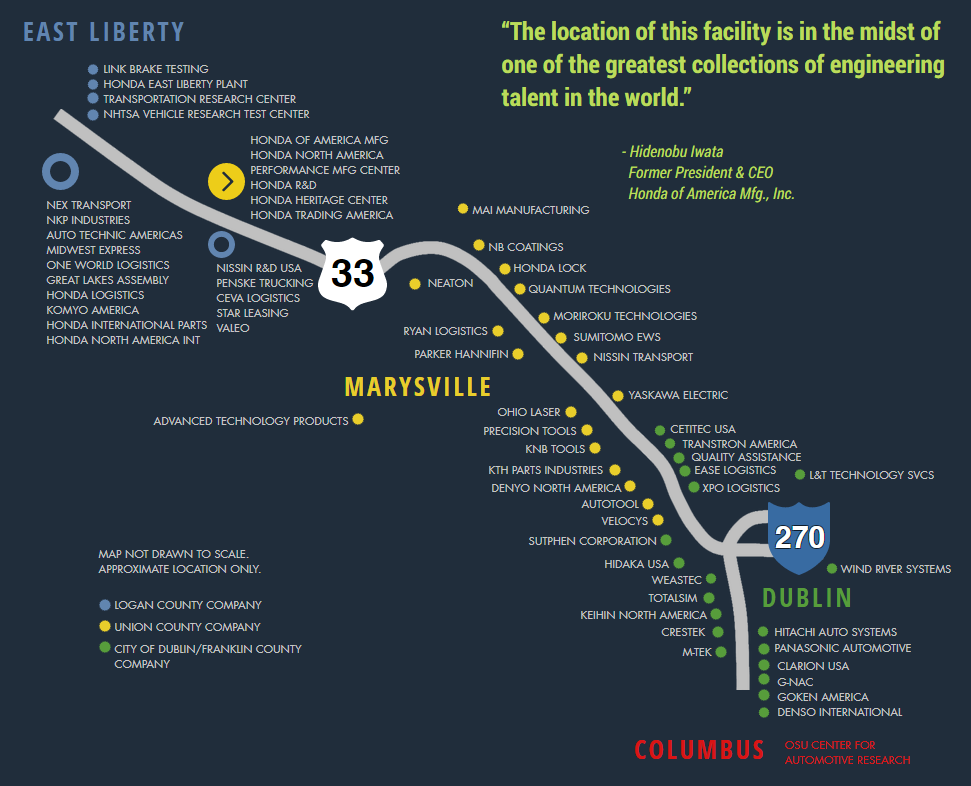 The Ohio Department of Transportation and others are heavily investing along a 35 mile stretch of U.S. Route 33 known as the "Smart Corridor" just northwest of Columbus, Ohio, which is the longest autonomous-vehicle ready highway in the United States. The Smart Corridor is a testing ground for innovative highway infrastructure and emerging vehicle technology such as autonomous and connected vehicles.
The Smart Corridor is lined with fiber optic cables that enable high-speed communication between roadside traffic monitors and vehicles. The roadside information can transmit warnings to the vehicle such as inclement weather or hazardous conditions and improve efficiency by reporting traffic counts, congestion, or delays. The fiber network will also be utilized by many researchers and developers located along the corridor who can access the roadside data.
It is predicted that the Smart Corridor will host truck platooning demonstrations this year. Platooning links two or more trucks in a convoy that closely follow one another at a set distance via a connected wireless technology. The trailing vehicles require little to no driver interaction as they follow the lead vehicle. Platooning results in fuel savings and reduced emissions.
Partners on the project include Honda R&D Americas, the Transportation Research Center at East Liberty and The Ohio State University's Center for Automotive Research, the City of Dublin, City of Marysville and Union.
More information and ongoing updates can be found at Ohio's 33 Smart Corridor website.