Solar Solutions in Commercial Transportation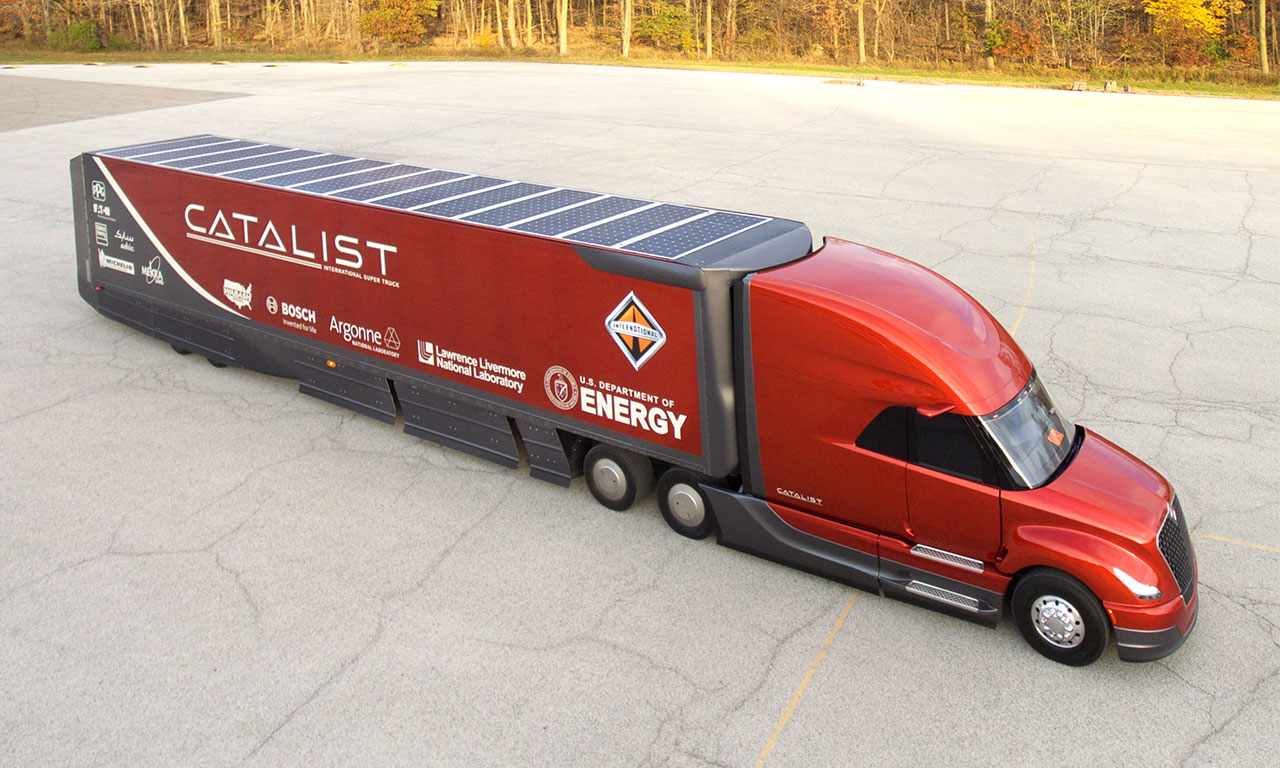 Solar-powered panels are an emerging bright spot in the transportation industry to power driver needs and on-board technology systems. Transport Topics wrote about solar power in the transportation industry this month in Solar Solutions: Fleets harness Sun's Energy to Meet Growing Power Needs.
Solar panels installed on the top of tractors or trailers store energy from the sun and use that energy to provide increased battery life, fewer breakdown calls, and more efficient electronic tracking/monitoring equipment. Solar-powered electric auxiliary power units (APUs) also reduce idle fuel consumption resulting in fuel savings and increased alternator longevity.
Solar panels are powering in-cab driver devices such as microwaves, phone chargers, televisions, CPAP machines, and other technology drivers may use inside the cab during their off duty or sleeper berth time. Solar power is also being used to power trailer reefer units and liftgates.
The article did not discuss the costs of implementing solar-panel technology. But, according to eNow – a manufacturer of solar technology used in commercial transportation – the average return on investment payback period ranges from 0-18 months.